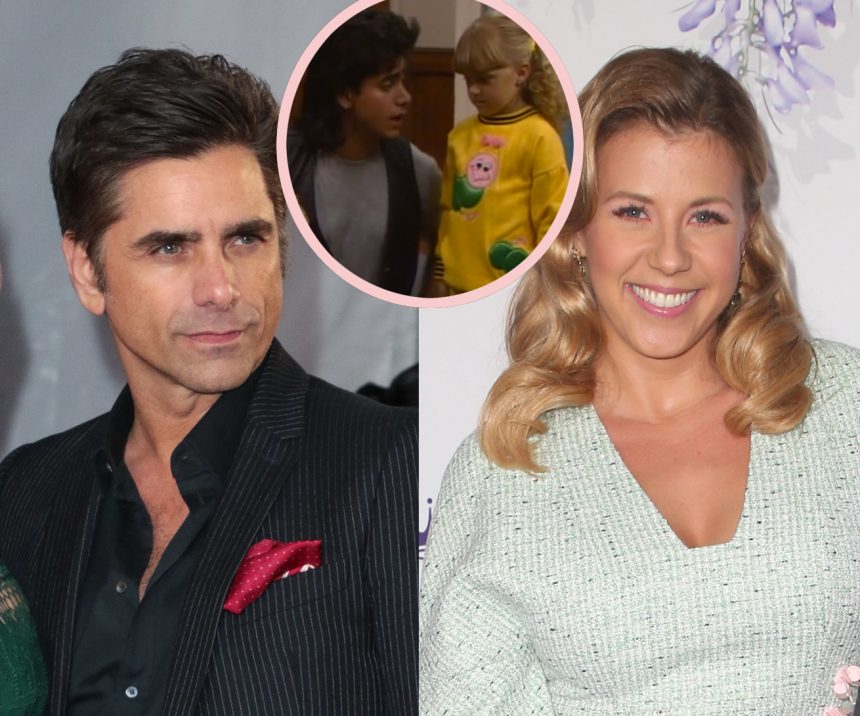 Awww! The Full House cast really are family.
When Writers in Treatment decided to present Jodie Sweetin with the Experience, Strength and Hope Award for her honest memoir, Unsweetined, and her work with other recovering addicts, her Uncle Jesse was there for her.
Because she was there for him.
John Stamos took the stage at the ceremony Thursday night and revealed it was his little pal Stephanie who helped him finally find his way to sobriety, saying:
"It took me a long time, a long time disappointing everyone who cared about me, culminating in a terrible DUI where I could have killed somebody. I hit rock bottom."
John is so stable and healthy now, it's difficult to even remember this happened.
But in June of 2015, shortly after the loss of his mother, John indeed was busted for a DUI — and was so far gone police rushed him to the hospital.
Thankfully this was just the last stop before the road to recovery — and it was Jodie who gave him directions:
"Jodie lovingly allowed me to walk my own path and when I finally humbled myself to ask for your help, I realized that the perky little blabbermouth had become the master of wisdom and was right by my side during some of the most difficult days of my life."
Awww!
Jodie dealt with her own substance abuse problems and came out the other side. She's now nearly eight years sober herself.
It was her experience which allowed her to help John, who is now almost four years clean.
John concluded:
"Thank god, my wife and my new son will only know me as a sober husband and father. This is Jodie's legacy in my life."
Stephanie finally sat down and helped Uncle Jesse with a problem. So amazing!
In her acceptance speech, Jodie first responded directly to her costar, saying:
"John, I'm so proud of you and it's been the greatest thing to watch someone that you love have the light come back on again."
She then spoke to her parents, who were in the front row, saying:
"The biggest thanks I want to give is my mom and dad. To say that I am grateful to them is a word and a feeling far too small for what they gave me and the patience and the understanding and the unconditional love that it took to get me on this journey. You guys never gave up and you never told me I was bad."
John posted this adorable FBF post Friday morning to celebrate Jodie's accomplishment:
HUGE congrats to both, on the work AND the award.