FOR IMMEDIATE RELEASE
JANUARY 22, 2018
MEDIA CONTACT:
Madison Hill Public Relations
Rachel Madison Hill
Madisonhillpr@gmail.com
(323) 445.0425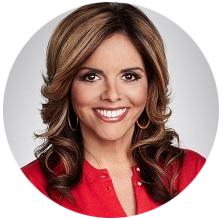 EMMY AWARD WINNER AND
NEW YORK TIMES BEST SELLING AUTHOR,
JANE VELEZ-MITCHELL
TO RECEIVE ANNUAL
EXPERIENCE, STRENGTH AND HOPE AWARD®
FOR HER TELL-ALL  BOOK,
"I WANT: MY JOURNEY FROM ADDICTION AND
OVERCONSUMPTION TO A SIMPLER, HONEST LIFE"
LOS ANGELES, CA – Writers In Treatment, an organization that supports recovery and the arts, is proud to announce this year's honoree of the 9th Annual Experience, Strength and Hope Award® television journalist and author, Jane Velez-Mitchell. She hosted her own show on CNN's Headline News, "Issues with Jane Velez-Mitchell" which was nominated for a GLAAD Media Award for "Outstanding TV Journalism Segment."  Winning four Genesis Award's, an Emmy and on the New York Times bestseller list for weeks, she is being recognized for her book "iWANT: My Journey from Addiction and Overconsumption to a Simpler, Honest Life."
The 9th Annual Experience, Strength and Hope Award® is given in recognition of an individual's memoir including their honest journey from addiction to recovery, and their dedication and enthusiasm for carrying the "message" to a society awash in addiction. With 22 years of sobriety, Jane is an inspiration to many people in recovery.
Hosting this year's award show is none other than six-time Emmy Award nominee and environmentalist, Ed Begley Jr. The evening will include a musical performance by Jami Lula, who has been honored by LA Music Awards ("Best Male Vocalist") and is an Agape favored soloist"; musical artist and poet Blu Nyle will perform a spoken word blast.  Headlining the evening is Alonzo Bodden, best known for winning "Last Comic Standing", performing across the nation and being a regular on NPR's Wait, Wait…Don't Tell Me! Author and legendary television personality Pat O'Brien will present the award to Jane, with a special appearance by Golden Globe winner Joanna Cassidy.
Special guests will include Tony Denison, star of TNT's "Major Crimes," who will be presenting the annual REEL Recovery Film Festival "AUDIENCE FAVORITE AWARD" to "The Long Way Back: The Story of Todd Z-Man Zalkins" produced by Mike Meeker, starring Todd "Z-Man" Zalkins and members of the band Sublime
Previous recipients have included: Christopher Kennedy Lawford; Oscar winning-actor Lou Gossett, Jr.; Astronaut Buzz Aldrin; Duran Duran's John Taylor; Carrie White; Emmy Award-winner, Joe Pantoliano and Mackenzie Phillips, and Pat O'Brien.
Past performers and presenters of the Experience, Strength and Hope Awards® include: Danny Trejo; Tony Denison; Robert Downey, Jr.; Ione Skye; Bobcat Goldthwait; Daniel Baldwin; Dr. Gabor Maté; Mark Lundholm; Dan Fante; Bob Forrest; Sharon Lawrence; and actor Jack McGee.
Event tickets are $125 and are available at: 
BROWN PAPER TICKETS
Proceeds will benefit Writers In Treatment, which produces the national REEL Recovery Film Festival & Symposium. It is the longest recovery event in the country and provides thousands of attendees the best and newest films on addiction and mental disorders at no charge.
The event will take place at:
Writers Guild Theater
135 S. Doheny Drive
Beverly Hills, 90211
The event schedule is as follows:
Catered Reception from 5:30pm – 7:30pm
Red Carpet 6:00 pm – 7:00 pm
Show from 7:30pm – 9:00pm
Writers in Treatment | www.writersintreatment.org
Founded by Leonard Buschel, Writers in Treatment helps men and women in the writing industry suffering from alcoholism, drug addiction, and other self-destructive behaviors find treatment sources for their illness. The organization also produces REEL Recovery Film Festival & Symposium®, a multi-day event that showcases honest films about addiction, alcoholism, behavioral disorders, treatment and recovery, and published the weekly, Addiction/Recovery eBulletin.