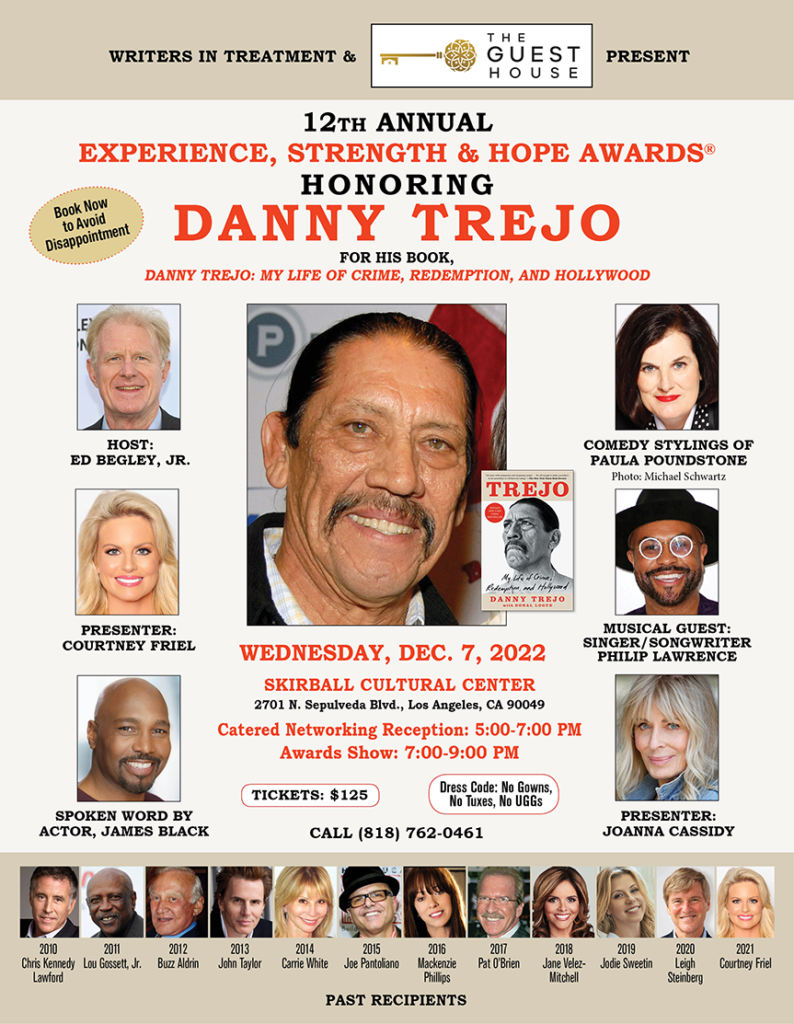 You're invited to the Skirball Cultural Center to celebrate our exciting 12th Anniversary!
This Year's Honoree is acting legend, Danny Trejo
 *    *    *
Danny Trejo has had a prolific career in the entertainment industry, yet his road to success has been hard earned and anything but typical. From imprisonment to helping young people battle drug addiction, to acting and producing. Trejo has starred in dozens of films including Desperado, Heat, the From Dusk Till Dawn franchise, Con Air, Once Upon A Time In Mexico, the Spy Kids movies, Grindhouse, Machete and more. Danny's recent television work includes recurring roles on Sons of Anarchy and King of the Hill, and has appeared on episodes of Modern Family and Breaking Bad among others.
The 12th Annual Experience, Strength and Hope Awards (VIDEO) of a high-profile individual's memoir, including their journey through addiction to recovery and their dedication to carrying the message to a society awash in ignorance and over-consumption.
The event is held in Los Angeles at the beautiful Skirball Cultural Center, nestled in the Santa Monica Mountains.
 *    *    *
Wednesday, December 7, 2022
5:00-7:00pm – Catered Networking Reception
7:00-9:00pm – Awards Show
 *    *    *
In addition to being an exceptional night of chatting, chow and chuckles, proceeds from this event provide free tickets to the REEL Recovery Film Festival & Symposium® to thousands of people.
Our audience consists of professionals from the treatment industry, including CEOs, therapists, doctors, PhDs, celebrities; members of the press and friends from fellowship who want to dress up and celebrate! We expect it to be an exciting event. (Dress Code: No Gowns, No Tuxes, No UGGs)
 *    *    *
 • • • PICK YOUR SPONSORSHIP • • •
SUPER STAR – $7,500 (only three available)



• Celebrity shout-out from stage as you stand for applause & your logo is projected on Big Screen
• Your logo on Red Carpet banner
• 20 free show tickets and dinner
• Your Pop-Up Banner at the catered 2-hour opening reception
• Full page ad in souvenir program
• Facility hot link on Writers In Treatment website and on Social Media
• Hardback Book for Autographing: Danny Trejo: My Life of Crime, Redemption, and Hollywood
STAR – $5,000



• 15 free show tickets and dinner
• Your Pop-Up Banner in reception hall
• Full Page ad in souvenir program
• Facility hot link on Writers In Treatment website and on Social Media
• Hardback Book for Autographing: Danny Trejo: My Life of Crime, Redemption, and Hollywood
CO-STAR – $1,500



• 10 free show tickets and dinner
• Your LOGO in souvenir program
• Facility hot link on Writers In Treatment website and on Social Media
• Hardback Book for Autographing: Danny Trejo: My Life of Crime, Redemption, and Hollywood
ADVERTISER – $500



• 1 full-page color ad in souvenir program
 *    *    *
Call Leonard Buschel or Ahbra Kaye today to book your level:
818-762-0461
____________________________________
OUR 2022 SPONSORS:
Presenting Sponsor:


Superstar Sponsor: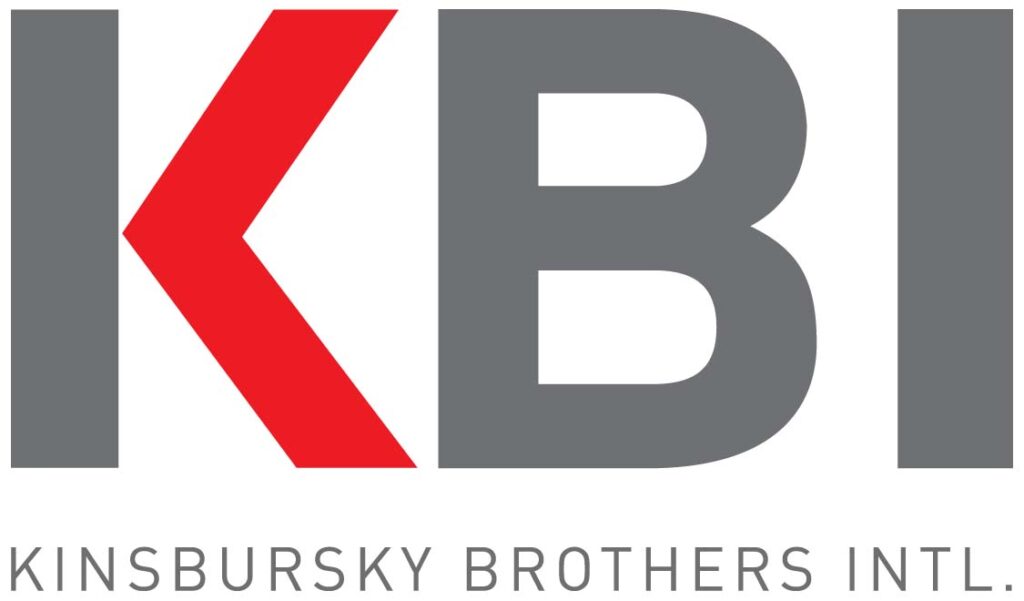 Rising Star Sponsor:


Co-Star Sponsors: